BODYWORK-MASSAGE TECHNIQUES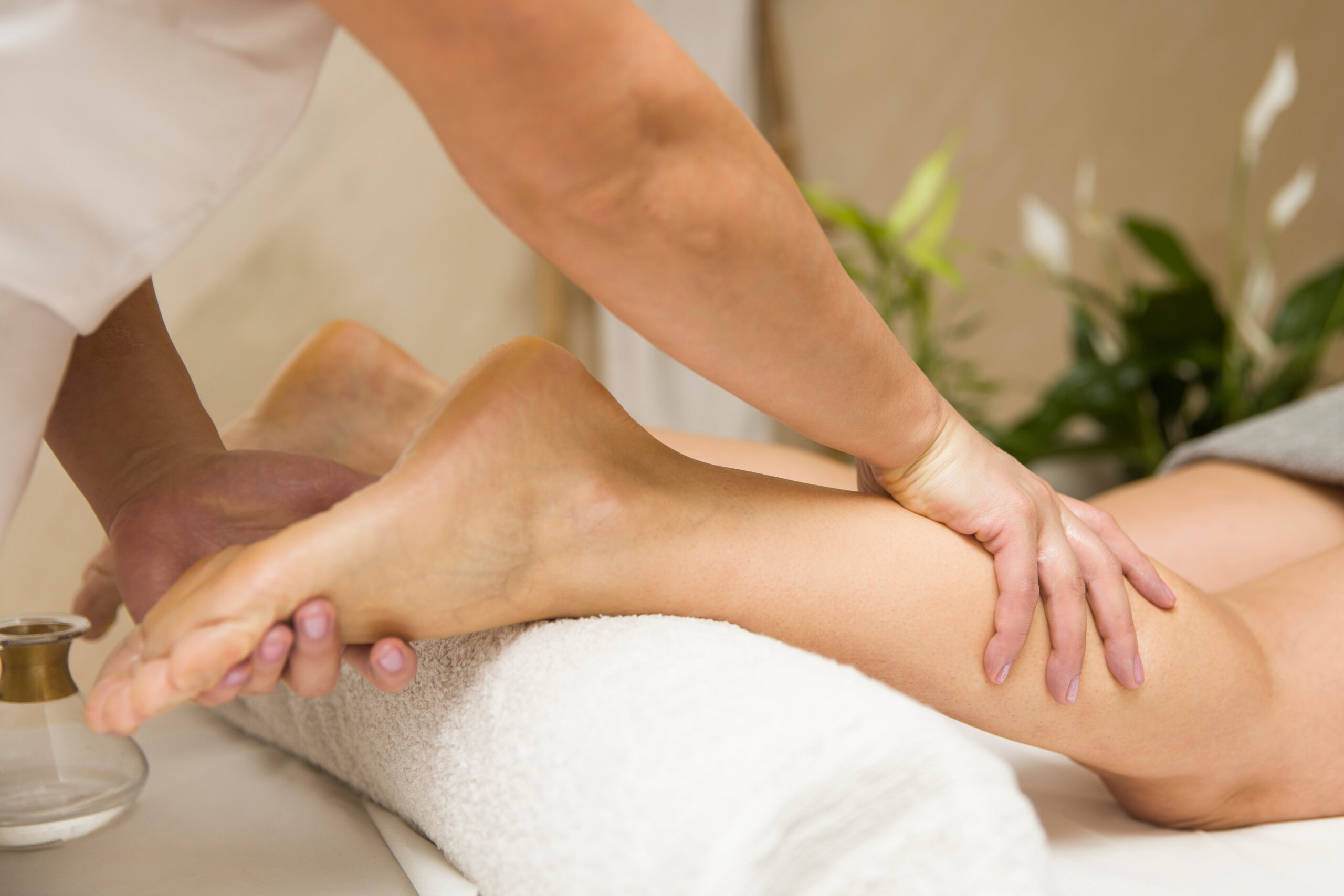 Massage Therapy is proactive! It can reduce your health risks by maintaining balanced muscle tone and length, improve overall circulation and assist in achieving a quiet, calm, and properly responsive nervous system. Massage therapy is reactive! Bodywork is almost completely unparalleled when it comes to dealing with injuries to soft tissue, but it is also supportive for skeletal work, chiropractic, osteopathic, and post-surgical recovery. Massage is personal! Therapeutic massage is direct, customizable work between client and therapist. It is YOUR massage and YOU are always in control of how it will proceed. Massage is instructive! Through educating clients how their bodies can achieve a better balance, clients are equipped to utilize their bodies properly and can better maintain them, living longer and happier lives. Below are the types of massage we offer:
Deep Tissue Massage is a form of bodywork that aims to relieve tension in the deeper layers of tissue in the body. Deep Tissue Massage is a highly effective method for releasing chronic stress areas due to misalignment, repetitive motions, and past lingering injuries. Due to the nature of the deep tissue work, open communication during the session is crucial to make sure you don't get too uncomfortable. Keep in mind that soreness is pretty common after the treatment, and that plenty of water should be ingested to aid with the flushing and removal of toxins that will have been released from the deep tissue during the session.
Swedish Massage is a very relaxing and therapeutic style of bodywork. It combines oils or lotion with an array of strokes such as rolling, kneading, and percussion to help the body improve its circulation. The benefits of this type of bodywork are wide-ranging and include relief from aches and pains, decreased stress levels in the body, enhanced mental clarity, improved appearance, and greater flexibility.
Sports Massage  is a type of massage designed for highly active people who engage in athletics. Engaging in sports is harsh on the body and can often lead to injuries in both the short and long term. Sports Massage enhances performance and prolongs a sports career by helping to prevent injury, reduce pains and swelling in the body, relax the mind, increase flexibility, and dramatically improve recovery rates. Sports Massage is also highly effective in aiding the rapid recovery of an athlete from an injury by encouraging greater kinesthetic awareness and in turn promoting the body's natural immune function.
Trigger Point Therapy is a style of bodywork that focuses on stimulating and releasing "trigger points" in your body.  Trigger points are tender areas of tension similar to acupressure points, except they occur in the belly of the muscle tissue rather than along the energy pathways of the body.  These 'knots' are built up throughout a person's life due to physical, mental, and/or emotional stress.  During a session, focused pressure is applied through a variety of techniques in order to release your trigger points.  This process can be quite painful at times, yet the effects are lasting and profoundly transformative.
Medical Massage differs from regular Massage and Bodywork in that the treatment is specifically directed to resolve conditions diagnosed by a medical doctor.  A variety of techniques are used focusing only on the specific areas of the body related to the diagnosis.  This enhances the body''s natural self-healing process and reduces the needed recovery time from injury.
Active Isolated Stretching (IAS) is a dynamic system for improving your flexibility and overall well-being. Stretching your muscles not only reduces your chance of injury, but also strengthens your tendons and improves your circulation.
Prenatal Massage is a form of bodywork designed specifically for pregnant women.  Pregnancy is a time in which a woman's body endures tremendous stress due to dramatic physical, mental, and emotional changes.  Using various techniques specifically for the new mother, Pregnancy Massage helps alleviate discomforts experienced throughout the pregnancy.  The benefits are profound, including emotional support, the reduction of joint pain due to extra weight and postural imbalance, improved breathing and relaxation, and relief from uncomfortable digestive issues.