YOUR PROFESSIONAL MASSAGE THERAPISTS AT THE BEACH
Welcome to Atlantic Bodywork Center, located in the beautiful coastal town of Bethany Beach, Delaware.Our mission is to promote a healthy and balanced lifestyle through therapeutic massage and bodywork. Our focus is to listen to you and provide natural solutions as well as education that ultimately result in helping you realize optimum health and wellbeing.
We have been providing professional therapeutic massage & bodywork to the local beach community for 25 years.
We offer a variety of modalities and techniques to address your individual session goals.
MYOFASCIAL/STRUCTURAL INTEGRATION
Structural Integration (SI) is a process-based approach to somatic education, typically involving manual therapy, that explores the possibility of change in how you use and experience your body.
For clients seeking relief from chronic pain, connective tissue restrictions, losing flexibility or function following an injury. 
Pressure is applied to specific reflex points on the foot. These points correspond to organs and areas of the body.
An integrated approach to massage incorporates multiple styles or techniques to treat a range of issues.
Our team members are dedicated to providing our clients the best possible outcome for their individual needs.
Carl Roberts
L.M.T. , BCSI
Carl is board certified in structural Integration, massage therapy , exercise rehabilitation and personal training. He brings 25 years of hands on experience to the table. Carl is very passionate about helping clients to restore optimal health, well-being, function and balance into their lives.Carl consolidates his skills in myofascial integration, movement re-education and massage therapy to create the best possible outcome for the client. He regularly attends workshops to enhance his knowledge and skills in the bodywork profession.When out of the office he travels with his wife, surfs, runs with his dog and participates in a variety of outdoor activities.
Anna is the lead massage therapist at Atlantic Bodywork Center with over 20 years of experience. Through growing up as an athlete and focused on alternative health, massage therapy was a natural choice. Anna is relational and intuitive with her clients focusing on all areas of what may affect our bodies- physically, spiritually, and mentally. Anna is proficient in many modalities and specializes in Deep Tissue and relaxation bodywork. When not in the office Anna enjoys any outdoor activity in the sunshine and traveling the world playing music.
Liz entered the world of massage after working in the Architecture field for almost 7 yrs. She had a passion to help people. Thus, a new career in the healing arts was born. It would be more fulfilling and allow more time with her family. Liz's goal is to help her clients alleviate stress, acute and chronic pain, as well as overuse injuries. Each massage is custom designed for the client's needs, creating an integrative wellness massage, enhancing the health and well-being of the individual. She is committed to creating a safe, comfortable, and holistic environment. Listening to clients, she considers other factors that affect their day to day lives, rather than just the physical symptoms. She has skills in Swedish, Deep Tissue, Myofascial Massage. She is also certified in Active Isolated Stretching, and Pregnancy Massage. When she is not massaging, she is hanging out with her husband, two kids, and Great Dane.
Tara has been a C.M.T for 13 years.Tara specializes in therapeutic techniques that are designed for each individual, whether it be deep tissue or gentle intuitive pressure.Tara believes in treating the body, mind and spirit.
Tara is also a certified instructor for adult/child/infant CPR and first aid through the American Heart Association.
Jennifer Santi
CMLDT, NMT, LMT
Jennifer is a licensed Massage Therapist with certifications in Klose, manual lymphatic drainage technique, Neuromuscular therapy and Reiki. With years in the health care industry, a background in swimming and a love of body mechanics, Jennifer believes in a wholeness approach to reboot the system with relaxation and specific release techniques that help balance and restore each individual's needs. Jennifer says, "It's an honor to help clients reduce pain and relax their mind and body". She loves spending time with family and friends and enjoys the arts as well as being in nature.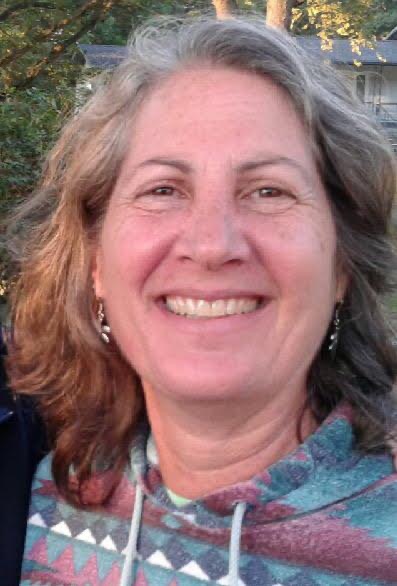 Terri is a Licensed Massage Therapist, Yoga Instructor, Herbalist and Reiki Master with 25 years of experience in Therapeutic Bodywork. Sessions are tailored to each client's needs, blending Eastern and Western Wholistic principles to relieve pain, stress and promote natural healing. Terri has certifications in a variety of modalities including CranioSacral Therapy, Myofascial Release, Manual Lymph Drainage, Oncology Massage and Reiki. When she is not working, she enjoys gardening, the outdoors, cooking and spending time with her family.
"I want to sincerely thank you for the therapeutic massage and the gift of you and your knowledge about anatomy.  When I left your office I noticed I could walk normally without pain and since then only slight ouchy going up steps. I feel more hopeful with every passing day and know that your expertise made a huge difference in my mood and pain level.  On Friday, 2 weeks will have passed since the epidural and based on my experience in June, I'm right on schedule for pain relief. I haven't taken any pain pills since Saturday thanks to you.
You are definitely an "earth angel" to me and dozens of others who seek relief through the therapeutic massage you provide." 
atlanticbodywork@gmail.com
Call or Text +1 302-539-5099
SUITE 101 A • 32895 COASTAL HIGHWAY • BETHANY BEACH, DE 19930
TAGGART PROFESSIONAL CENTER
SUITE 101A